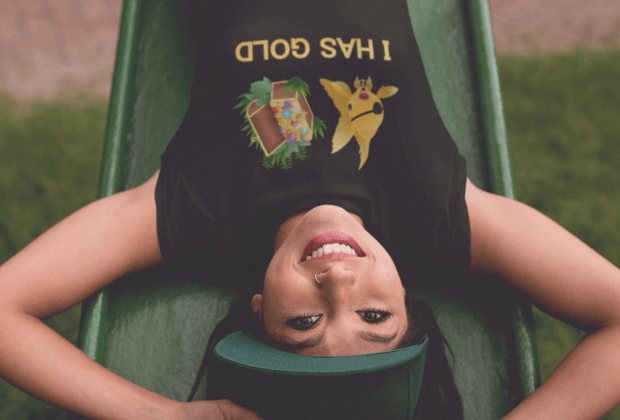 Hi everyone! Today we have an exciting surprise.
We're now offering limited edition goldfish shirts! And first up is…
The Goldfish Pirate
Fun, humorous, and fin-nipping cute.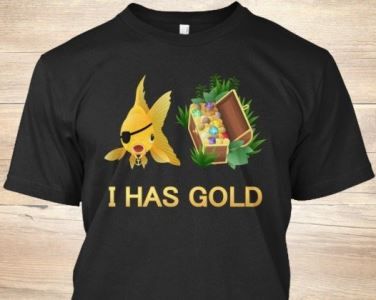 Playing on the popular Internet meme, the first tee in our new t-shirt line features a pirate goldfish swimming next to a treasure chest. To kick off the line, we wanted to design something lighthearted and funny – a goldfish shirt that would put a smile on everyone's face, not just the person wearing them!
Right now, we're offering three shirt styles, available in many different colors! So you can personalize your shirt exactly how you want it. And if you know someone who likes goldfish, these shirts make wonderful gifts!
And because these t-shirts are still relatively new, the goldfish pirate will only be available for a very short time – 11 days in fact (only until February 13th).
Plus, get 10% off your purchase if you order within the next 5 hours! Cool, right?
So why are we doing this?
Our designs are still experimental. We want to test our ideas and, if enough people like the shirts, we'll put them back on sale (and possibly add them to our permanent line). That's why these goldfish pirate t-shirts will only be available until February 13th.
Why Goldfish T-Shirts?
It's no secret that we love goldfish.
To help build awareness and support the fishkeeping hobby, we wanted to design t-shirts goldfish aquarists everywhere would proudly wear. It's our hope that, by wearing our t-shirts, more people will come love goldfish too.
How to Pick Up Your Very Own Limited Edition Goldfish Shirt
Interested in buying one of our goldfish pirate t-shirts? Awesome!
You can order yours by visiting our sales page here (and get 10% off your purchase – no coupon code needed).
Simply choose your style (we offer premium tees for both men and women, plus a hoodie for those cold snowy days ahead), pick any color from the ones listed, and click the big green "Buy It Now" button. You'll then be prompted to pay with either PayPal, Visa, or MasterCard.
Your goldfish shirt will be shipped when the campaign ends February 13th. But to secure your discount, you must buy it within the next 5 hours! Shirts are then shipped, and your package will arrive 9-12 business days after February 13th.
Order Yours Today: 5 Hours Left to Get 10% Off!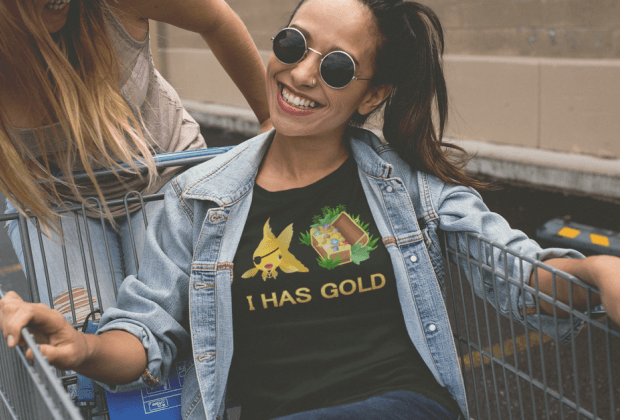 Don't miss out! Your discount can only be applied for a limited time.
But if you missed the deal, don't worry!
These goldfish pirate t-shirts will still stay in stock until February 13th, at the original price. Afterwards, though, you may not get another chance to buy this tee!
What's Next?
Goldfish. Pirates. Treasure. What more could you want?
Well, actually, we're not done yet! In the next week, we plan to launch a Valentine's Day-themed goldfish shirt specifically for our audience. Yes, that's you! Look forward to that soon, with many more designs to come!
So what do you think? Are you excited about our new tees? Have suggestions for future goldfish t-shirts?
All feedback, questions, and suggestions are welcome!